LINKS are DIrectly to the designers/makers. Carpe yarn doesn't sell anything except goodwill.
NORICHAN KNITS
The Sticker Book Shawl
Grab this pattern from
@norichan knits. A top-
down triangular shawl,
we imagine using stash
or celebrating a special
skein of wild colors.
You choose; it's a great
pattern that will never
get boring.
$7.00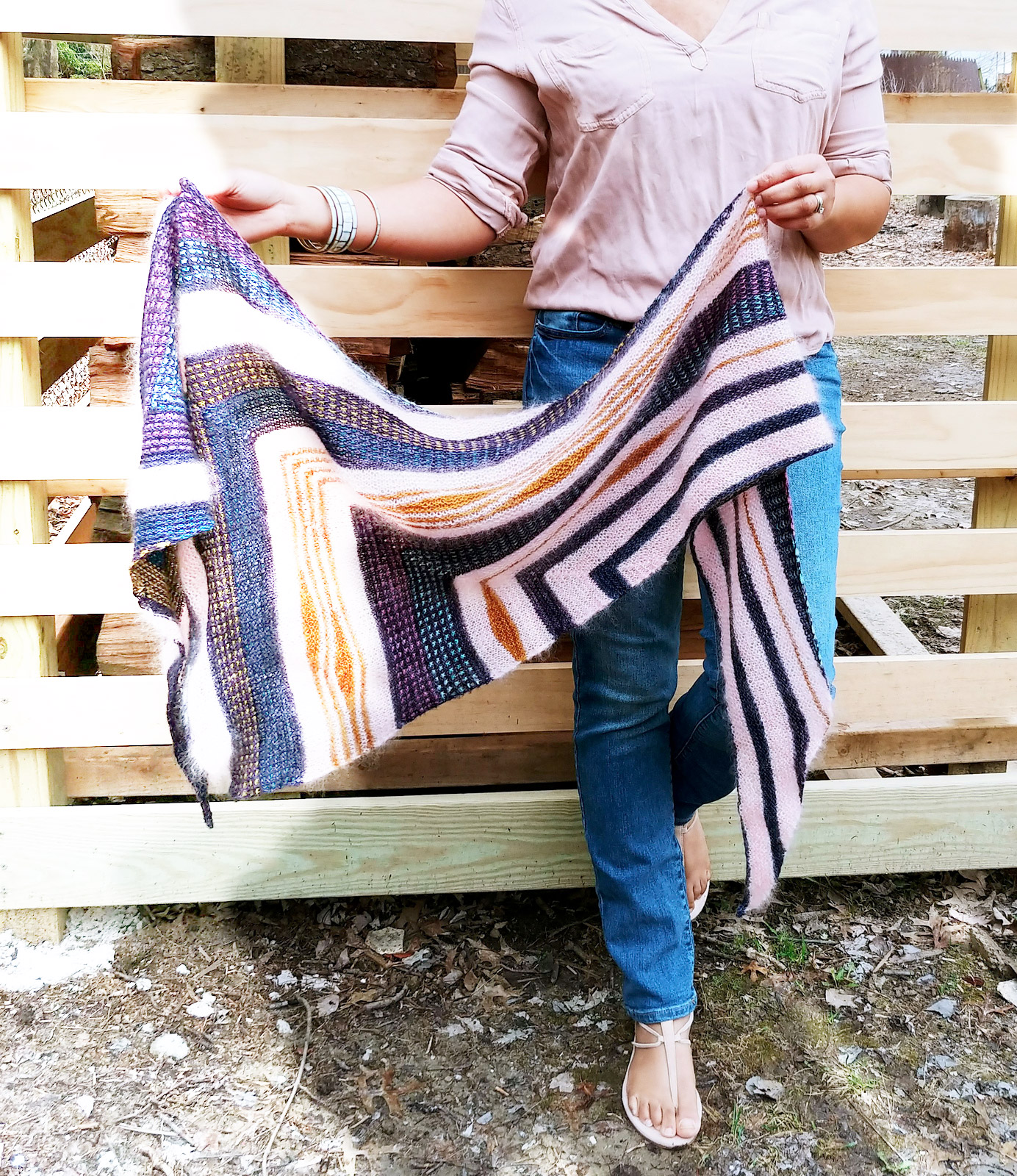 TAMY GORE

Harpers Ferry Shawl
Raid your stash -
run to your LYS,
this is just one of the
gorgeous patterns Tamy
has on Ravelry. On-trend
in Merino and Mohair.
$6.50
JEANETTE SLOAN
Oistens Pillow
Have you made a scart, hat, socks for every Knitworthy person in your life? UK designerJeanette Sloan has gorgeous patterns for pillows, bags and garments available.
£3.00 GBP
We can't even. Her designs"
for shawls, bags, flowers
have turned us into crocheters.
Wait until you see the colors
and patterns. Swoon.
MRS U MAKES
Morgan Backless Jacket
We love this simple and unique design for a backless jacket in Moss Stitch. Using DK it is a quick knit and looks to be a really useful piece.
£2.00 GBP
Have you been itching to use mohair, but want an easy project to introduce you to the fiber? The As If Tee is a quick knit with an easy fit!
$7.00
DON'T GET IT TWISTED
Key Chain Patterns
Super quick and cute crochet patterns for key chains and dolls. These are 2 separate patterns
ready for gift-giving.
$6.50 each
ECHOVIEW FIBER MILL
The Mender's Companion
"When you fix something you are clever. You are resilient. You are a magician, you are a pragmatist. You are creative, you are quick witted. Mend for yourself & for a friend!" - Nina + Sonya Montenegro
$14.00
GGMADEITBYHAND
BOBBLE SHRUG PATTERN
Bulky, cozy, super cute. Even if we don't make it in ORANGE ( this designer's signature color ) we love this shrug.
OK, we'll make it in orange, GG!
$6.00
EMILY CUNETTO DESIGNS
Radiata
This just jumped to the front of the queue.
Any gauge, one size.
30% of proceeds of this sale go directly to supporting Fibershed.
$7.00

DESIGNER: Ettel Dobson for O-Wool.
Fingering yarn. Pattern fits 3 - 9 months.
Thank you, O-Wool.
Now to find a baby to knit these for.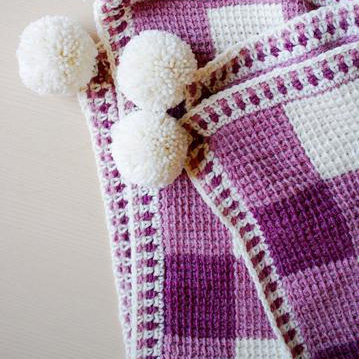 TL YARN CRAFTS
Sweet Gingham Baby Blanket
Brings together your favorite techniques: Tunisian crochet, traditional crochet, & pom poms!
$5.00
DK and Cables And Colorblocking... We're in.
Wide range of unique patterns for adults and kids.
$8.00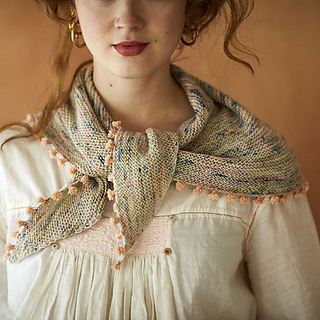 We saw it, we flipped, we found our yarn. Pattern with tutorial for the tiny tassels from a bucket list shop image courtesy Loop London
Knit your own little purse available in 2 sizes.
An easy project, knitted in moss stitch in the round
From super chic Norwegian store.
FREE PATTERN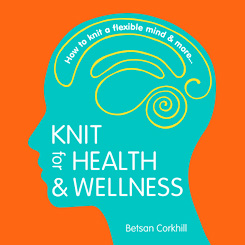 KNIT FOR HEALTH & WELLNESS
Betsan Corkhill
How to Knit a Flexible Mind & More.
We know that knitting is good for us. Here's the book that explains the science behind the therapeutic aspects of the craft that we love.
BIGGER THAN LIFE KNITS
HIghland Poncho
Chunky yarn, basic cables with side buttons to add style. Looks like a wardrobe essential to us.
Just one of dozens of cool patterns from new-to-us designer!
$5.50
KRISTA SUH
DIY Rules for A WTF World
Krista Suh, who designed the Pussy Hat Project and the Welcome Blanket project just published a guidebook for the rest of us to Speak Up, Get Creative and Change the World. O.K - Onward!